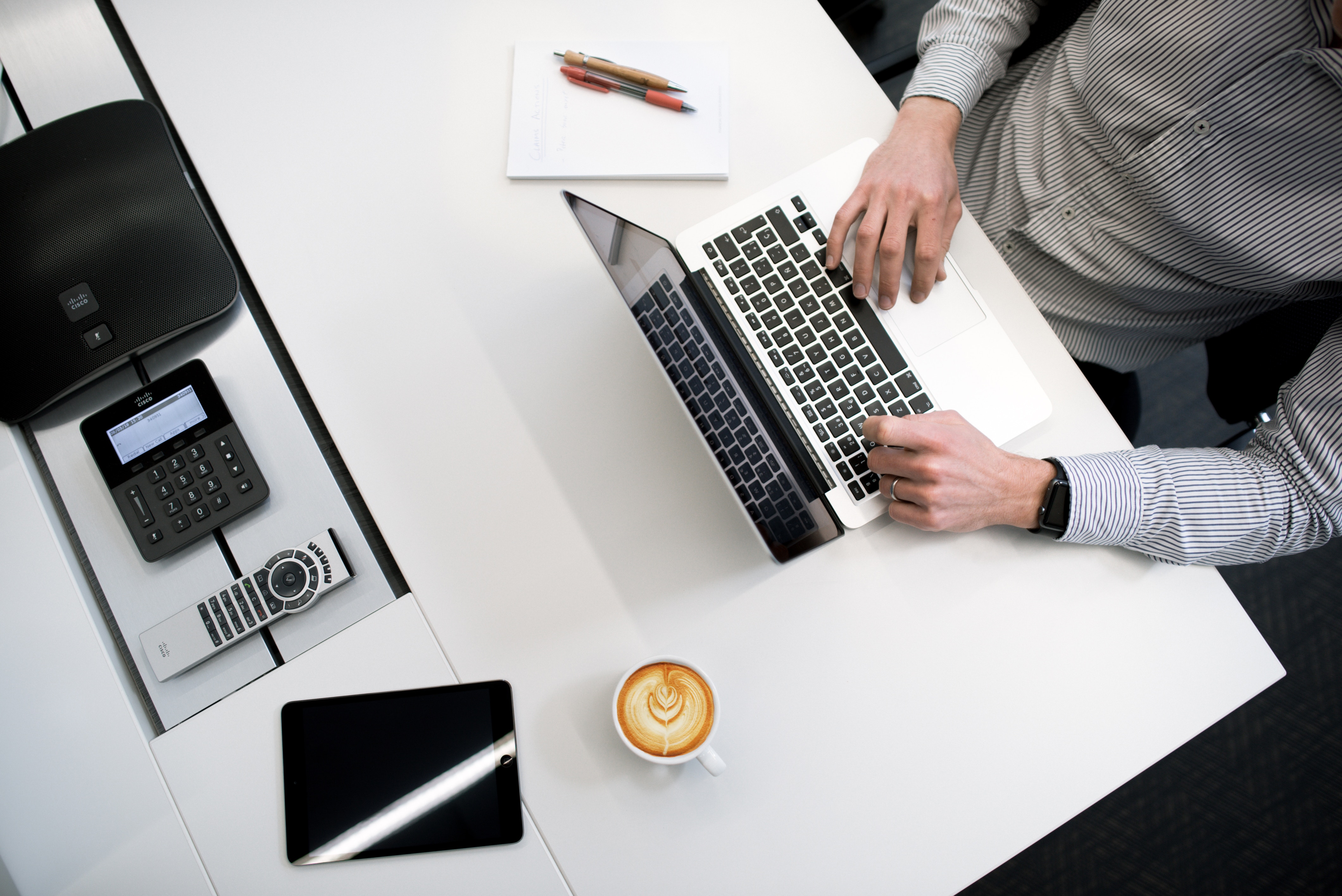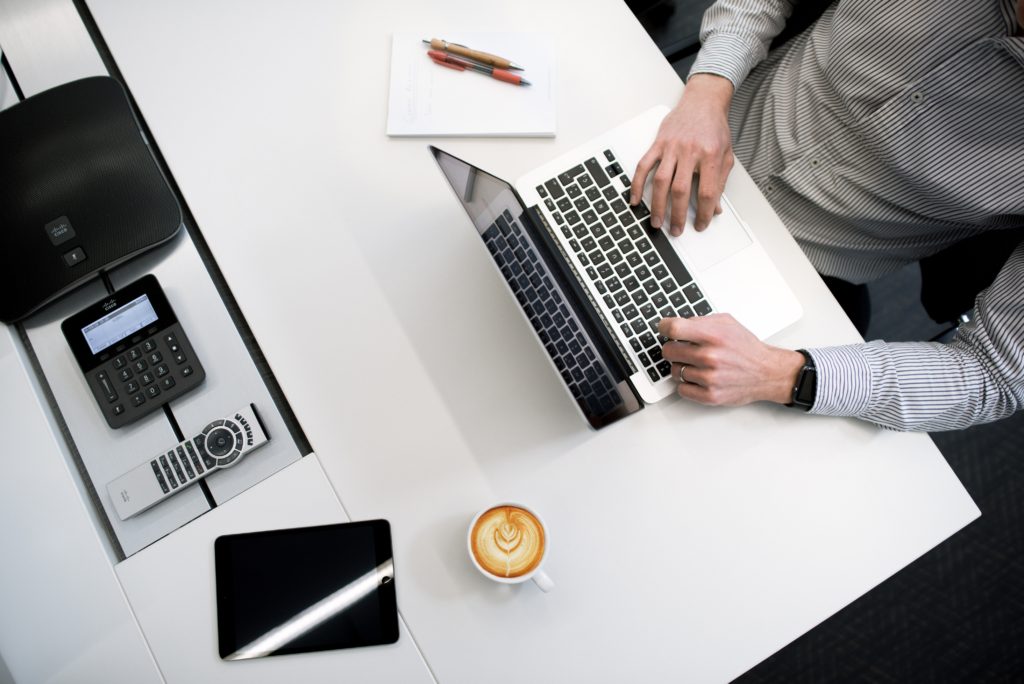 Thanks to my friends who motivated me again to consistently write my blog. Thank you dears !
I used to be a bit demotivated with the fact that there is low level of engagement in the business related subjects. You know it, it is much easier to get attention if you write about "not smart" subject. Some of my earlier posts on Linkedin proved me to be wrong. There are professionals out there who like, need and respect this content. I felt that it is right time and moment to share my point of view on different subjects of my knowledge. I decided to write in English. The reason is to get access to everyone, everywhere. I know some of my friends requested to write in Azerbaijan language. Yes, There is limited content, on business and I do really want to give back in my native language, but, I'll do that separately on Linkedin and Facebook. Here it will be only in English.
Today want to talk about Corporate life pros and cons. This guide will be a useful guideline for those who are already in corporate life and for those who are to get into the stable corporate job.
First of all lets define what is the corporate life?
Corporate life is when you become part of a medium size or large corporation and your daily routine consists of your job descriptions prescribed to your by your boss.
I have been 12+ years in Corporate job, at Azercell Telecom, the biggest and leading mobile operator of Azerbaijan. Azercell has strong culture, probably is one of the top tier guys in country. I have also have experience working with multinational organizations. Therefore writing now I'll try to give broader perspective on corporate life from international perspective.
Myth 1 – You can be rich at Corporate job
Practically speaking , yes, you can be rich, but, at what cost and at which chances? Also there is should be definition of richness. For sake of easiness, lets consider 1mln USD/year earnings. (Yes it is very high, but, otherwise I'll get a lot comments that richness is not well defined 🙂 ) It is possible to be rich but only very minor percentage of employees can get to the top of the pyramid of executive level. Therefore , if you are just a new student fresh out of school, or already a specialist at corporate job , statistically speaking your chances are very low to get to the executive level. Of course you might argue that you are very smart and deserve those high positions. True, but, again, statistics.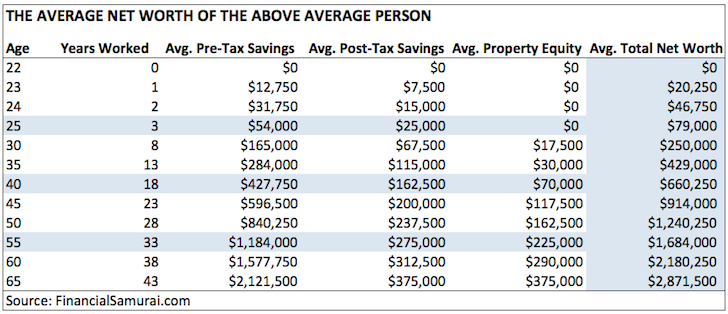 Here you can see that you still can get to the 1M+ Average Total Net worth but you can be there after 28+ years of working at the right positions which can get you there. Don't be fooled by those numbers since they show only averages in US and believe me if you are successful after 28 years of corporate life this might not be best time for you to spend it. Since most probably you will be spending your young years behind the desk and working by 9 pm in the evening.
So, the verdict : Very low probability and very slow process. It requires both hard working and luck to be at the right time and right place.
Myth 2 – Being smart is what you need to succeed
And immediately you can recall many smart people around you who are part of corporate life. Where are they in corporate life ? Are they happy ?
I have to say that being smart makes you a hot commodity in corporate life. Every manager wishes to have you in their team. That is really good news. But, there is worse part of the story. There is less motivation in your management to promote smart people since they will lose a working horse and at the same time create a challenger peer at the next level of management. Sounds weird, isn't it ? Ideally you would love to have smart people at the higher in organization, won't you ? Here comes another dilemma. Being smart does not mean that you are a good manager. I have seen and heard a lot stories of promotion when they have lost an experienced smart guy as specialist and also got a lacking guy at management row. This is a total lose. So considering this case, probability of getting promotion gets down.
Another issue with smart people at corporate job is that they will always have others (lets call them "not as smart" guys:) for sake of easiness) who will see this smart guy as threat for their future career. Considering that "not as smart" guys are statistically a majority, this means that this smart guy as another threat to overcome. An organized non-loving group looking for mistake to make it big deal. Believe me, I have even seen a case when those "not as smart" guys physically beaten the smart one. I learned about this case when I was on consultancy role in Nepal. While, employees of call center had this offense on the smart guy since he was given a Blackberry device for his good performance at work. See, being smart and hard working can be reason for aggression, times open, times hidden.
Myth 3 – Corporate life is stress-less
Lets define what is stress. It is condition when you get into the state of anxiety in face of situation where you are not in full control. This situation commonly involves people , environment of input variables and a target state aimed to be reached. Common case is when those aims are crossed between different people within a corporate. It is very part of corporate life since people in teams, sections and departments by definition has their own targets and all want to achieve them. In long term most individuals has goals to get upper in the corporate ladder. This is another dimensions of potential conflict among staff.
If we sum it up , there are different reasons why employees has reasons not to agree with each other. Those create situations of conflict. Sometimes it is calm or open and timely it is converted into the proxy conflicts. The whole set of outcomes from different targets among staff we can consider part of office politics. There are a lot dimensions of corporate politics but even while we count of those few we can consider corporate life not easy in means of stress.
Myth 4 – Your salary mainly depends on your performance
Partly it is true, but, there are many variables that will definitely affect the final result. Performance is one of the ingredients impacting your month end pay, but, it is not the only one.
First of all, type called "agreeable people" mentioned by famous sociologist Jordan Peterson in his lecture (You can watch it here) results far more negative correlation when it comes to salary. This means that those agreeable people tent to get less pay raises in comparison to others. It is one of the explanations if you start discussion of pay gap between men and women. On extreme ends most agreeable people are mostly women, while, most disagreeable people are men. Of course, when we look into the averages, both men and women has those types among them.
There are other terms as your tenure at work and jumps from one position to another. Which might positively impact your salary. Those people having jumps between different positions every 2-5 years are tent to have higher final end result in comparison to those staying in the same position for longer duration.
One another biggest predictors of your salary increase is moving from specialist role to management position. It is major shift of corporate life you might experience. Of course, this is related both to your performance as well as your track record as employee. Remember, not all best people are promoted, but, those we are expected to be good managers.
Myth 5 – Your personal and corporate lives are separate
Most people think that it is true. It might be, but, evidences and life examples shows that corporate brand and identity becomes part of your personal identity. If you want to check it out, you can install apps like TrueCaller to your phone where you can check how people recorded your name to their phones. Mostly you will find <your name>+<your company name> setup. (Please be cautious that those programs like TrueCaller upload your contact lists to their server and use your data as well for future shared intelligence). Wherever you go, whatever you do you will be associated with the corporate brand , especially if you are 5+ years working there.
Your social media accounts will have peers from corporate environment and your updates can be considered as part of your company position or reaction to any event within organization. Unfortunately it is not possible to separate fully from corporate identity. Especially during the Corporate Communication storms, people outside of organisation try to get information about the company and you are becoming a target especially by journalists in attempt to get pieces of information. Even, while you explain that you are not official spokes person for company, some of your social network connections can be offended. Since, you already represent a brand and it is "your duty" in their perspective respond to all inquiries.
My advice will be to behave in maximum consistency with corporate brand and make sure that there are no blurred areas which can create misunderstandings among the colleagues at corporate environment.
---
Please share your comments with me here and over the Twitter and Linkedin accounts. It is very inspiring to hear your comments and opinions on subject.